In our experience bookclubs tend to fall into two tracks (both are equally valuable!).
Sometimes kids are already friends, love discussing what they read, and would like as little adult interruption as possible. For these groups we have open-ended questions like "What do you think will happen next?"
Other times kids enjoy reading, but are not comfortable talking in front of each other or may feel pressure to have the "right" answer. These groups need more trust building. Our apps are full of questions to help these groups. We find that questions like "Can you find that in your book?" are great because it allows students to release some physical energy as they furiously flip for details.
For all bookclubs we offer these four meeting goals:
Help each other understand everything we just read.
Understand the characters and how they would act in certain situations.
Make predictions on what will happen next by citing what just happened.
it's ok to make mistakes! We are here to have fun together.
These goals reinforce critical reading skills like citing text and understanding key details.
Edit one or more of these flyers:
Edit this Newsletter blurb:

We are committed to local literacy efforts and will be hosting book clubs on books kids love every Wednesday and Thursday. For a full schedule see our Calendar or email us at info@library.org.
Things to customize: days of book clubs, link to your Calendar, ability to email library.
Edit this Email blast:

We are excited to announce summer book clubs based on our favorite children's books. In July, we will launch these book clubs:
Harry Potter Vol. 1: Wed. 10-10:45am
Narnia Vol. 1: Wed. 11-11;45am
Twilight: Wed. 2-2:45pm
The Borrowers: Thurs. 10-10:45am
Shakespeare Performance Group: Thurs. 2-2:45pm
If you have any questions or want to suggest additional book club topics, please email us at info@library.org. We are partnering with edMe Apps so that all the questions are available on your mobile devices and our library computers.
Things to customize: days/times of book clubs, willingness for title suggestions, ability to email library, relationship to edMe Apps.
If you already have materials that help students work with primary accounts like those listed above, please reach out to us!
Story Thieves: Book 1™ (in development)

The Borrowers Afield™ (in beta testing, projected release July 6th)

The Fantastic Mr. Fox™ (in beta testing)

Fever, 1793™ (in beta testing)

A Wrinkle in Time™ (in development)

Moby Dick (in development)

Jane Eyre (in development)

Anne of Green Gables™ (in development)

Romeo & Juliet (in development)

The Book Thief™ (in development)

No More Dead Dogs™ (in development)

Lost in the Sun™ (in development)

A Negro Explorer at the North Pole (in beta testing)

The Fault in Our Stars™ (in development)

The Castle in the Attic™ (in development)

The Reformed Vampire Support Group™ (in development)

The Reptile Room™, book two (in development)

The Tale of Peter Rabbit (in development)

The Tale of Mr. Jeremy Fisher (in development)

Wonder™ (in development)

Carrie™ (in development)
* Apple has held some of our apps, asking us to combine them. We are working with them to find a resolution.
If there is a book that you want for a book club, please email us inquiries@myedme.com. Or, you could ask students to write one question for each chapter they read, and crowdsource the information. If you are interested in publishing your crowdsource work, you can email it to us and we will send you proceeds from every app sold using your content.
Our apps help students deeply engage with the content, so that students will be prepared to discuss the book more deeply. That said, we encourage someone in the book club send out an email reminding students how much they should read 48 hours before the meeting!
Best of luck, and let us know how we can help!!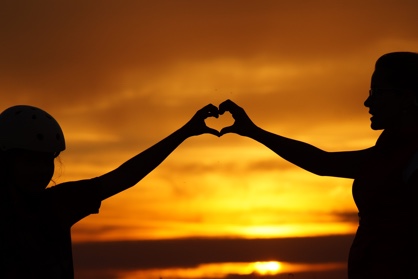 Join us!
© Copyright 2016. All rights reserved.