What do edMe Reading apps do?
edMe Reading apps are e-readers. They have the full text of the work as well as our formative feedback questions. Like the edMe Reading Companion apps, we ask four question types:
These apps feed into one database so that we can give formative feedback to your student. If you use more than one edMe Reading app (e.g., edMe Soccer and The Wizard of Oz), we can give you comprehensive feedback on critical reading skills like Vocabulary and Supporting Evidence.
These apps address the work of exciting, new YA authors as well as some traditional works from previous centuries. In both cases the app has the full text of the work as well as the questions that ensure students are getting the most out of these works.
The list below shows the edMe Reading apps today and those that will be available soon:
Free sample

Timon of Athens (in beta testing)

A Negro Explorer at the North Pole (in beta testing)

Moby Dick (in development)

Jane Eyre (in development)

Anne of Green Gables™ (in development)
Questions - Main Idea
In almost every chapter or act, we ask a multiple-choice question so students summarize the main idea/plot events. This helps students understand the plot of the story, and if they are lost, they will receive guidance through the Feedback page.

For more examples, see our page dedicated to Main Idea questions.
Questions - Important Details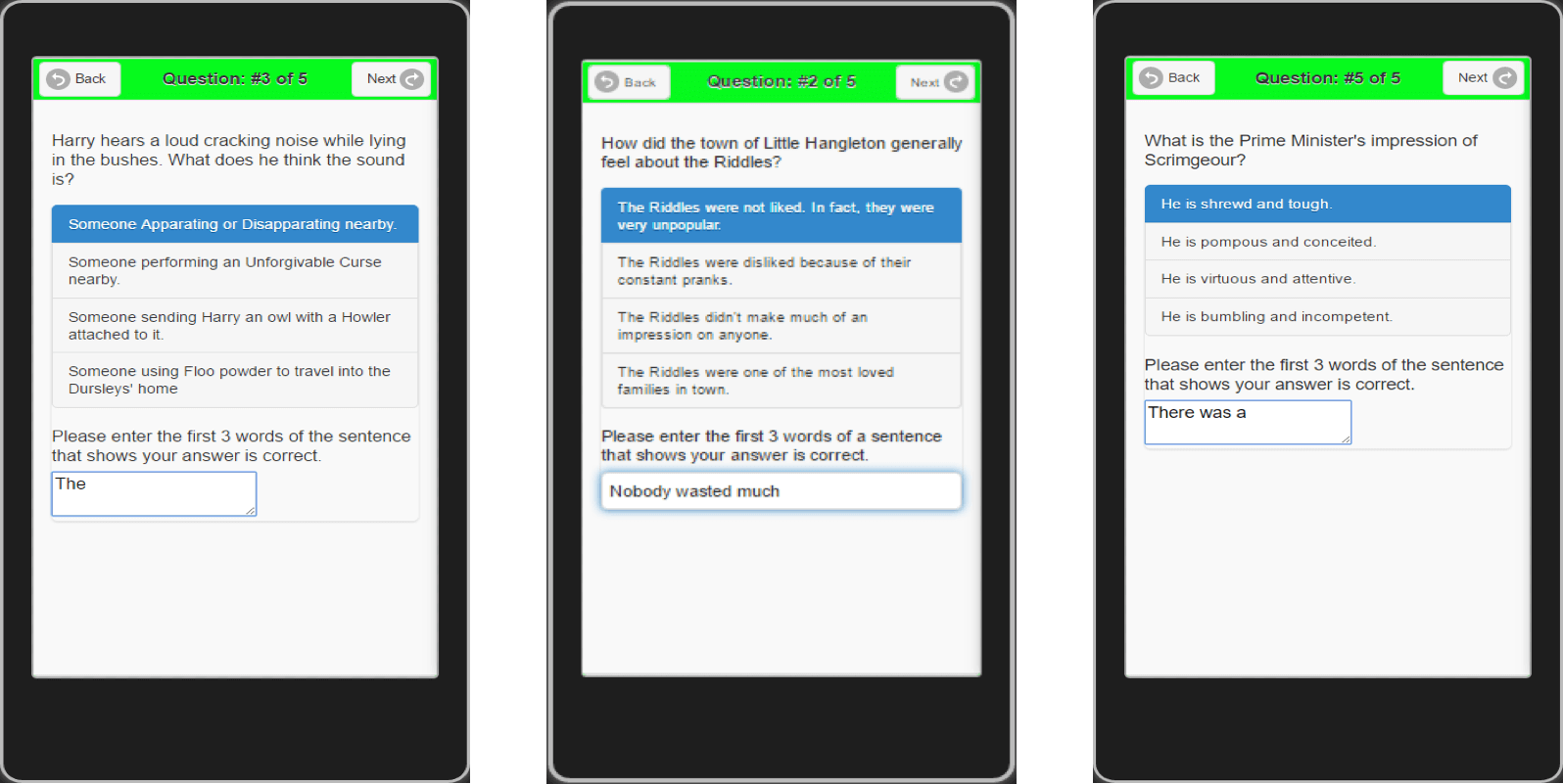 Most questions will ask about critical details in the story. We usually pair these questions with Supporting Evidence questions so that students must consult the text.
Notice that students may enter their answer or choose it.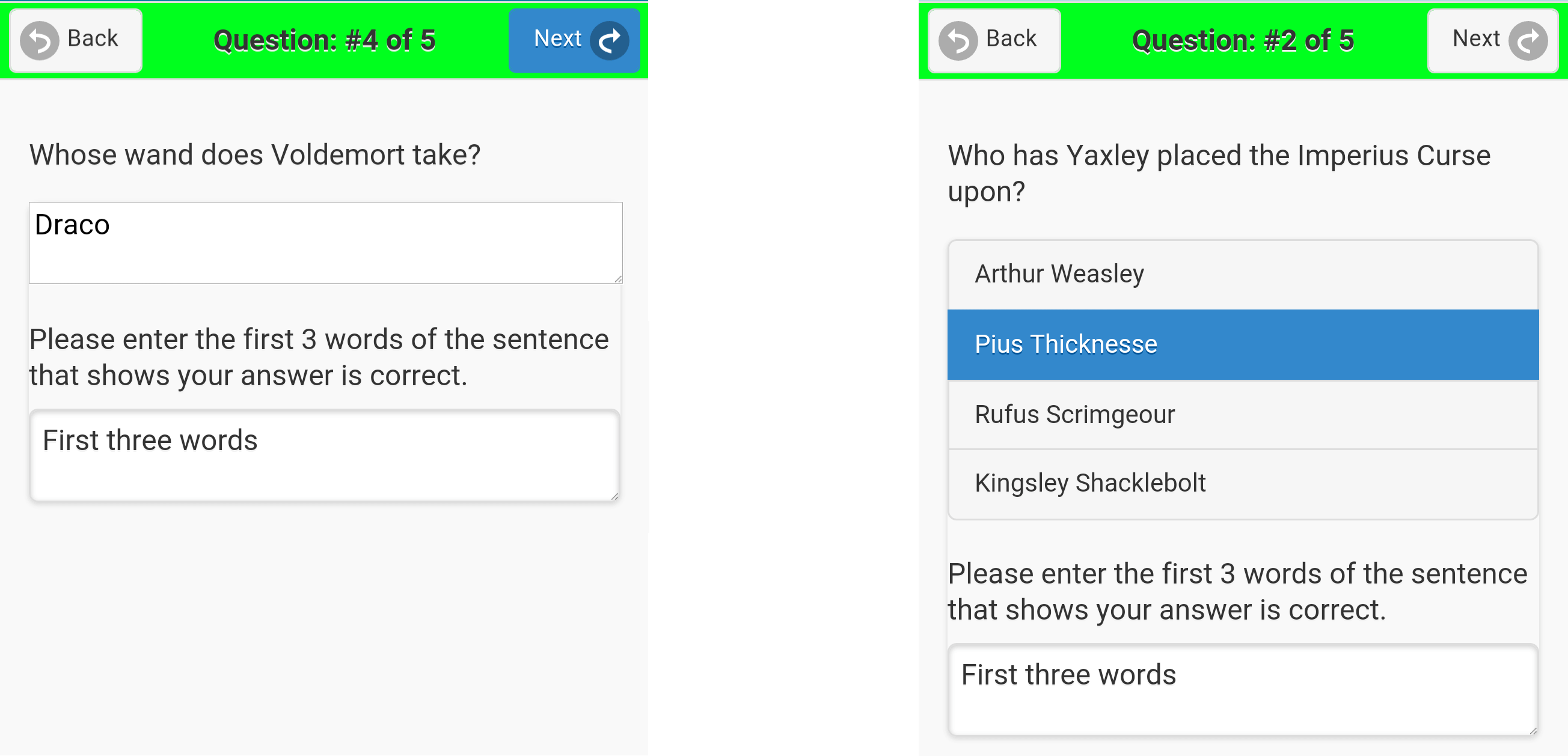 Questions - Supporting Evidence
Citing texts is a critical skill in all walks of life. From Social Studies to SAT™/ACT™ to responding to e-mails, it is critical that students can identify where the important information is in a text.

Questions - Vocabulary
We identify the most important words in your text--words that will help students understand a variety of texts. These questions will have options that could make sense grammatically in the sentence, and include other definitions of the word.
For more information and examples, see our vocabulary page.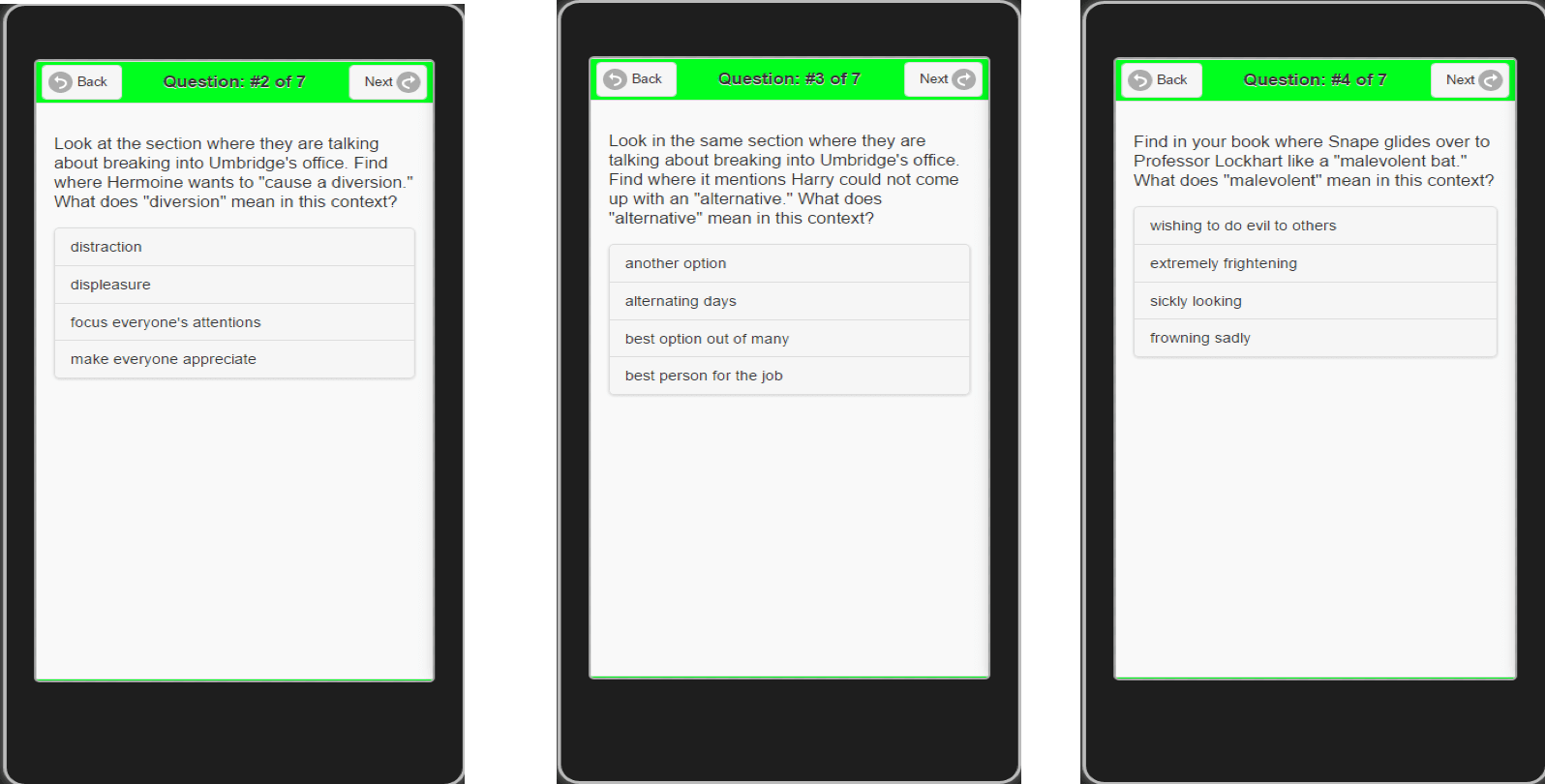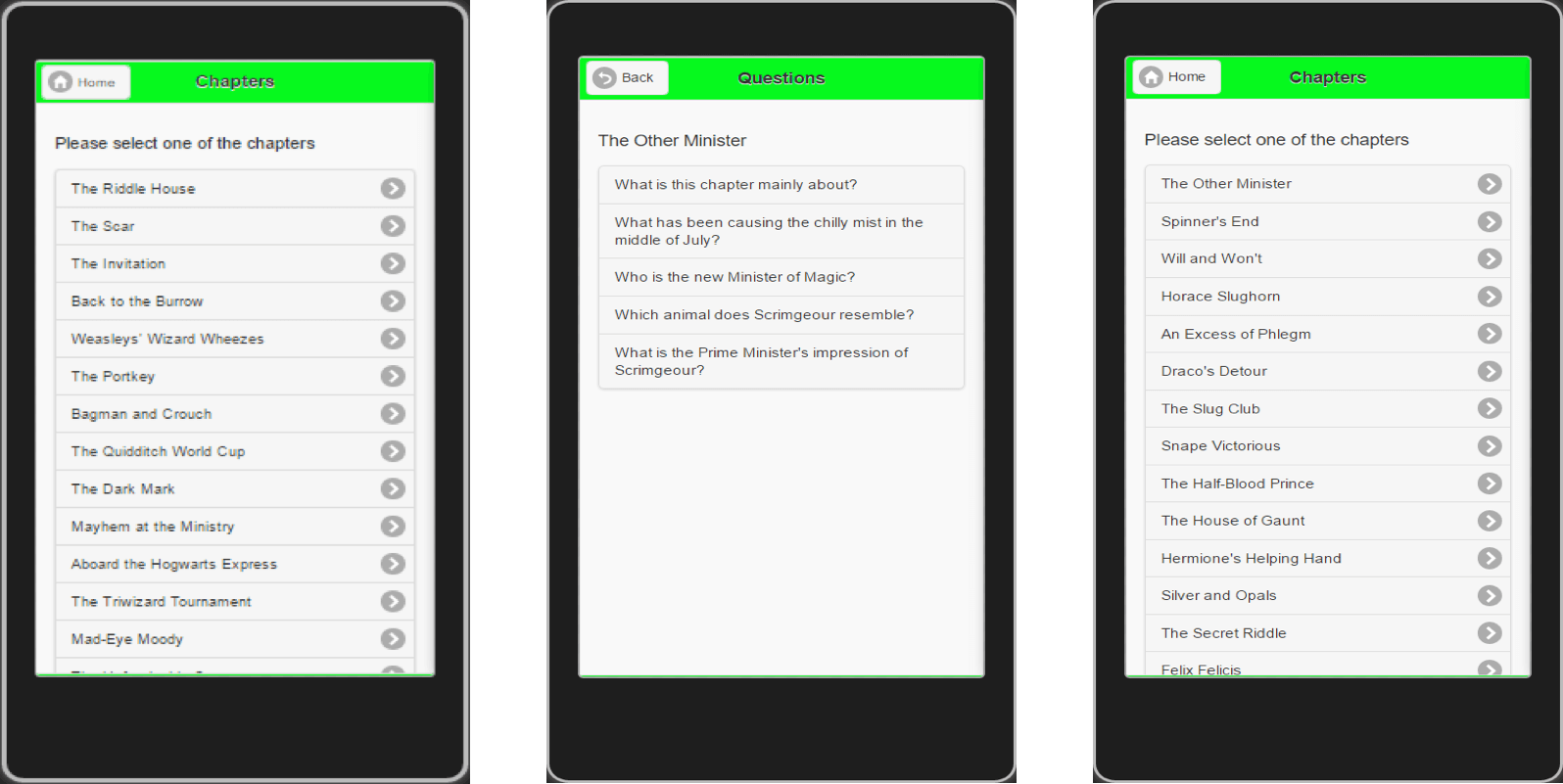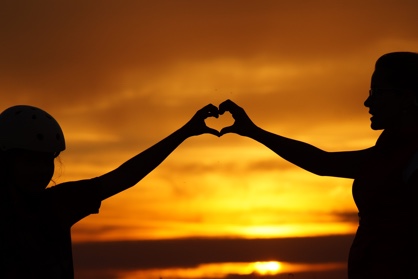 Join us!
Please join our e-mail list to be notified of our latest app releases. Also, consider joining our Testing Group if you would like to provide feedback during our app development process.
© Copyright 2016. All rights reserved.

<